Do you ever wish you could
re-discover ME again?
How much better would you feel regaining YOUR identity?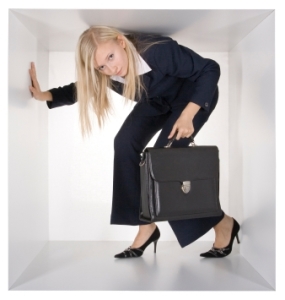 In a world where everything we do is becoming more public, does it almost feel like you have been living the opposite, as if under a cloak of invisibility. Trapped in a box and unable to push beyond the walls. You cannot see a way out and often feel that it's too late to do anything about it.
Perhaps you feel plateaued. Or you seem to be flying under the radar – professionally and maybe even personally. Your skills and abilities are under appreciated. Your strengths not utilised.  Instead of being praised and noticed, you are feeling criticized and ignored.
It doesn't have to be like that.
You can be involved in the exciting projects that play to your uniqueness. You are capable of greater responsibility and deserving of greater respect. Opportunities can be yours; challenges can be embraced and conquered.
You can be YOU again AND enjoy all that life has to offer.
Where you are right now is not as lonely as you might think. It's a place where many have been, including me. We struggle though with being able to ask the right questions of ourselves. We do not know where to turn. So we stay with the status quo. We fall back to what we have known before and stay in that imaginary box. Back to that invisibility.
But you are craving recognition and have a stronger desire to know that what you are doing is making a difference.
You can take greater control of your place in life and define your success – again.
BUT you will not find that control and success from repeating what has been done in the past. Because lately you have not been leveraging your uniqueness enough.
You deserve to be noticed and appreciated for the skills and abilities that excite and engage you. After all you want to be YOU – AGAIN!
Wouldn't it be great to have a plan and action steps that get you there?
To know when an opportunity is right for you and equally important to identify when it's a wrong move.
To have reference points that keep you focused in the right direction.
To be able to tell others about your skills and strengths in a way that feels natural to you and doesn't come across as pushy or bragging.
To be able to do all this without adding to an already overloaded plate.
To develop equally compelling career or business marketing documents rather than rely on the boring old resume or tri-fold brochure?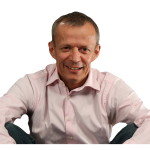 I know where you are right now.
Sometimes life has a way of making us STOP and take notice. A major life event occurs – illness, separation, job loss, business failure – and finally there is a chance to ask the question – Is this who I really am?
I have been asking that question of myself for a number of years. Over the last 5 years I have experienced three of these major life events –  cancer, business failing and separation – one after the other!
BUT for most of you, you do not have to wait for that to happen. More importantly I don't want that to happen to you.  I don't want you to wait for something that major when I know there is a much less painful answer.
In my working with people who successfully re-discover who they are, I have identified four key actions that you must take;
–       Align your strengths and skills with your aspirations and passions.
–       Connect with influencers and decision makers in ways your competitors or peers cannot.
–       Clearly communicate your unique personal brand and leadership value.
–       Leverage technology and social media to get you noticed.
What I have also found, (and know for my own re-discovery), is that those who are willing to reveal more of who they are are more likely to achieve the goals and results they seek and do it faster.
I help you master a unique process. To feel comfortable communicating authentically and know it won't limit opportunity but increase it. 
A process that sets you on a path to your ultimate goal: Discovering you…..again.
The best place to Get Started is actually by clicking here or on the tab – START HERE at the top or bottom of this page. I'll see you there.